PRESIDENT & CORRESPONDENT'S MESSAGE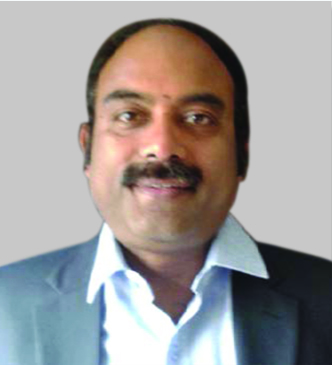 Shri. Merla Siva Rama Prasad
President & Correspondent
As Chairman of the VSM group of institutions, it is indeed a unique privilege for me to communicate to you utilizing our college website.At the very outset, I extend a hearty welcome to those of you desirous of joining our 'fold', I also consider it my duty to familiarize you about the Trust, its aims, objectives, vision, the institutions governed by it, etc.
In fact, our mission is very clearly reflected in our vision, viz
"TO EDUCATE THE STUDENT COMMUNITY BOTH BY THEORY AND PRACTICE TO FIT IN WITH SOCIETY AND TO CONQUER TOMORROW'S TECHNOLOGY AT GLOBAL LEVEL WITH HUMAN VALUES THROUGH OUR DEDICATED TEAM."
Every year, all our institutions maintain the set trend by achieving 100% pass results and in the process secure overall State Ranks, Subject State Rank marks, etc. Our performance in academics is indeed praiseworthy; yet we do not tend to overlook co-curricular activities as well.
Most of us are aware of the vital fact that of late, students are expected to fully equip themselves such that they are able to face the rigours of life at global level. No doubt, the Trust spares no efforts, whatsoever, in this particular direction. We ensure that our students are well acquainted with personalities representing nearly all walks of life by utilizing their very presence as a motivating factor. In the past and at present too the Trust honours students who excel in academics and sports with free education and suitable cash incentives as may be deemed necessary to encourage them to perform better.
In a nutshell, I feel elated to state that all our students, on completion of their tenure in our group of institutions are moulded into capable citizens of the morrow thereby, fulfilling the needs of their parents, society and above all, represent their nation at global level. It is only when they achieve this target do we sit back and fondly reminisce over our achievements and beyond doubt also be spurred to perform still better.
Let me once again welcome you into our fold and hope you will also utilize this prized opportunity to its fullest extent to finally emerge as one among the brightest stars in the horizon of success. Wishing you all the best and hope you have a pleasant and memorable tenure in our midst.